Chart of the Week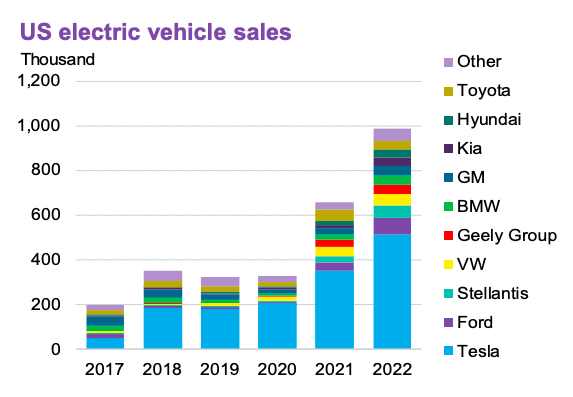 EVs reached 7% of new car sales in the US in 2022
Join the discussion about the 2023 Sustainable Energy in America Factbook
View Topic
About Us
Description:
Interested in solving climate change? You are welcome in the Boca Raton chapter of Citizens' Climate Lobby. We're regular people from Florida who are working together to get climate laws passed. We believe that the only way to tackle climate change is together. We connect over shared concerns, build consensus, and work with elected officials from every party towards climate solutions. 
Together, we make a much bigger impact than we could individually by:
Starting productive conversations about climate solutions in our community
Getting more people talking about solutions
Building support for climate action with community leaders
Meeting with our members of Congress to advocate for effective climate solutions
You can't solve climate change alone - but together, we can. You in?
Location:
Boca Raton, FL 33434, United States
Currently, we meet in-person or Zoom on the second Saturday of the month at 2:00 PM ET. Watch your email for an invitation a week prior and the Friday before the meeting date.
Also, if you are interested in getting involved, please follow us on Facebook:
https://www.facebook.com/CCLBocaRaton
Also, please email the chapter leader at bocaraton@citizensclimatelobby.org.
Welcome aboard!