Chart of the Week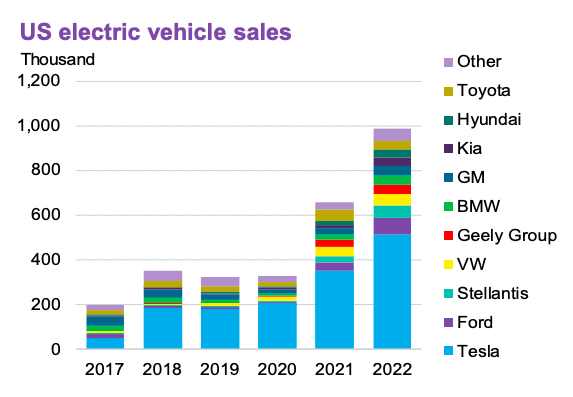 EVs reached 7% of new car sales in the US in 2022
Join the discussion about the 2023 Sustainable Energy in America Factbook
View Topic
About Us
Description:
MT Bozeman Chapter
Location:
Bozeman, MT 59715, United States
This month's speaker on the national call should be interesting: Rev. Mitch Hescox, from the
 Evangelical Environmental Network
Plus, we can celebrate our #SnowFolks4Climate at Bridger Bowl March 4th, and look forward to sharing our message about effective climate solutions in the paper and at the many Earth Month events coming up. Let's think up ways to promote many of the new opportunities for homeowners and renters to utilize tax credits and rebates for energy efficient appliances, vehicles and home improvements!
We meet on the 3rd Monday of each month at 7 pm
We are holding our next monthly meeting online Monday March. 20 at 7:00 PM See the calendar event for details. 

Join us Thursdays at 11am for our weekly Develop Your Project collaboration time. On Zoom HERE
Also, look at our 
latest newsletter
for actions, successes, and resources: 
HERE
Visit the
CitizensClimate MT.org
website for news in between meetings!
Contact Kristen or Joe at bozeman@citizensclimatelobby.org for more information!