Chart of the Week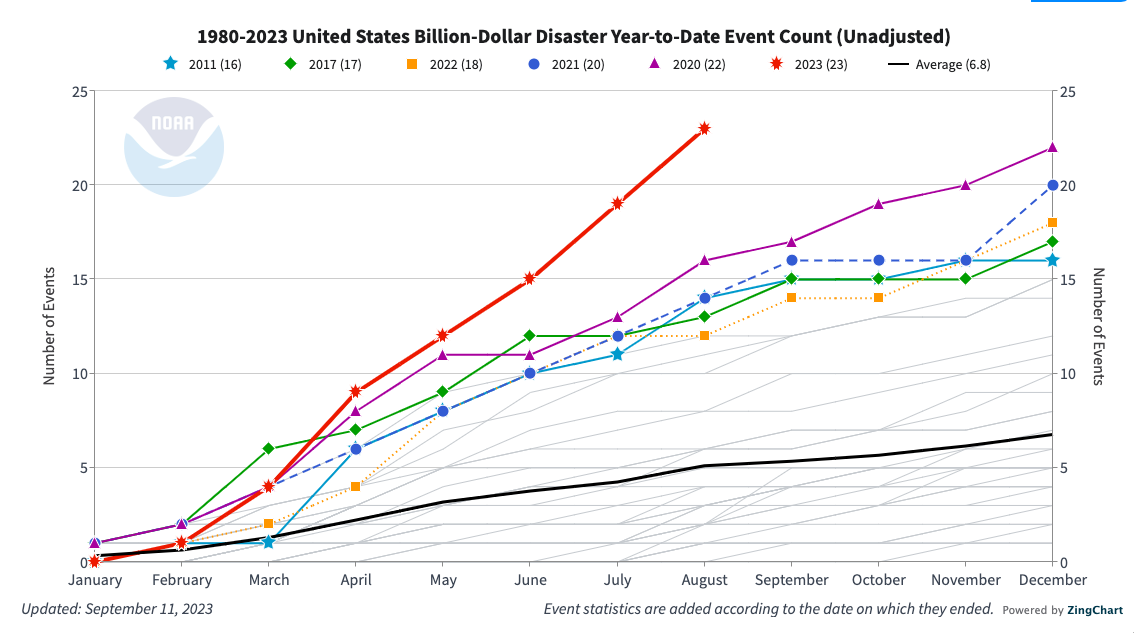 The USA already set a record number of billion-dollar weather disasters in 2023
Join the discussion about the record of at least 23 billion-dollar weather disasters in the USA this year
View Topic
About Us
Description:
Welcome to Citizens' Climate Lobby Scotland! We work within our community, political representatives and media towards enacting a big, national solution to climate change. We work by building relationships and finding common ground. We welcome anyone in the area who likes this approach to join us.
Join us at our monthly Action Co-ordinations to make your impact on the Climate Crisis :)
Call Link
|
Google Calendar Event
|
iCalendar Event
We coordinate actions and give lightning presentations, typically 2nd Tuesday of each month, 20:00-21:00 BST.
For those who can coordinate on a day-by-day basis, we maintain a WhatsApp group.  Please contact
edinburgh@citizensclimatelobby.uk
to be added to it.
Useful Contacts