Chart of the Week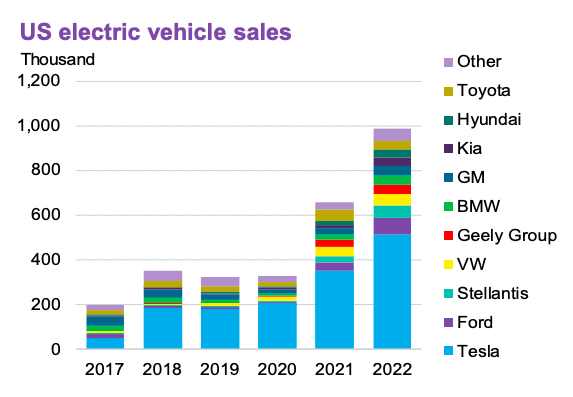 EVs reached 7% of new car sales in the US in 2022
Join the discussion about the 2023 Sustainable Energy in America Factbook
View Topic
About Us
Description:
NH Lakes Region Chapter is co-led by Aimee Ruiter and Wharton Sinkler, respectively based in Gilmanton and Sandwich.  
Location:
Laconia, NH 03246, United States
The Lakes Region CCL Chapter is going back to in-person meetings post-pandemic. Until further notice, we will be meeting on Saturdays at noon, at Meredith Library, 91 Main St in Meredith NH.  

An email will go out the week prior to the meeting with details about how to join, and a chapter update.  Contact lakesregion.nh@citizensclimatelobby.org with any questions, or if you are not receiving the meeting notices.