Chart of the Week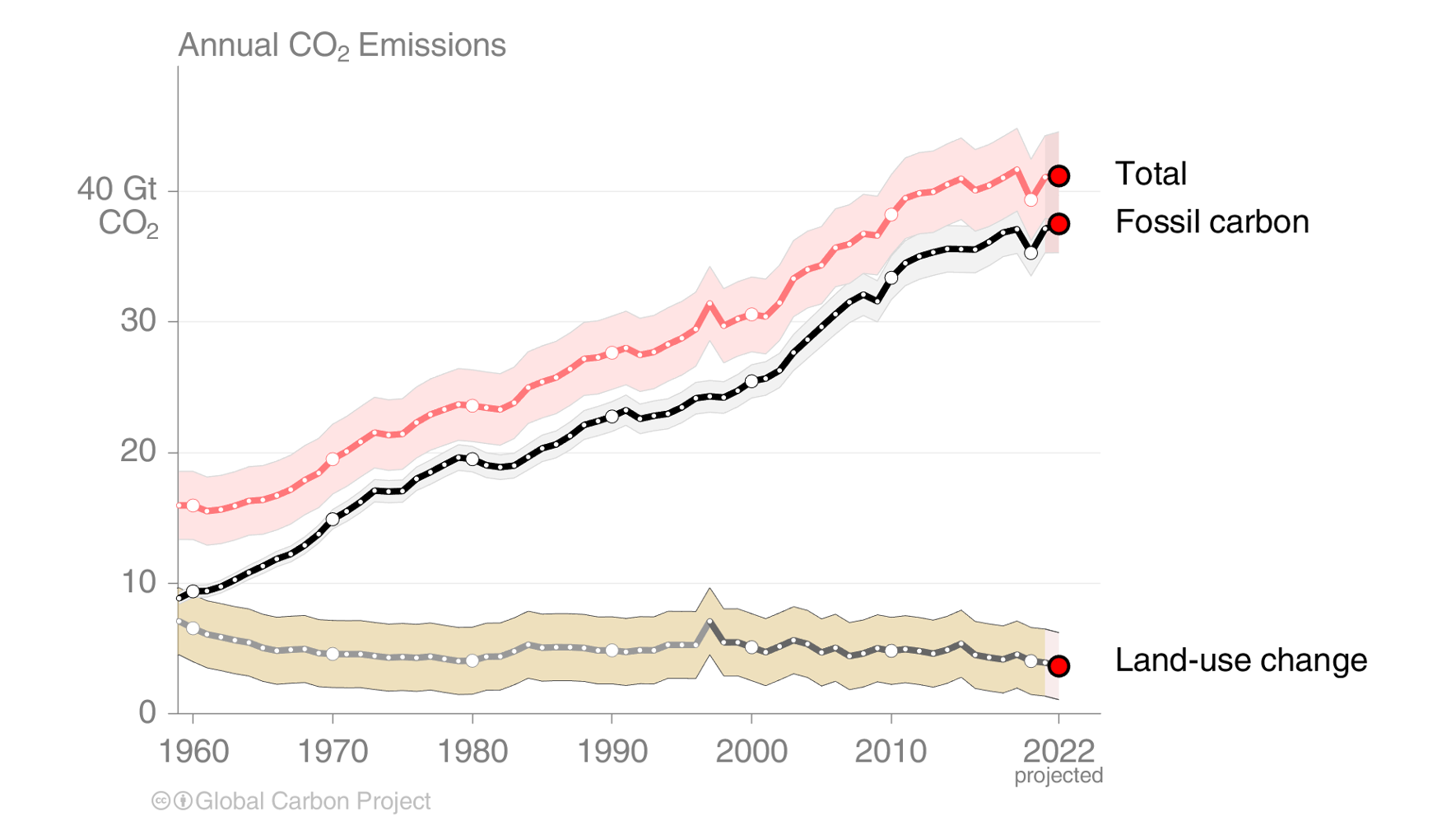 Global CO2 emissions through 2022
Join the discussion about the favorable global climate outlook despite record fossil fuel emissions in 2022
View Topic
About Us
Description:
CA Tri-Valley Chapter 
We welcome new members to join us!  We are a hub for useful information, tools, and action for Climate Solutions.   Our monthly meetings, events, and actions are posted
here,
on our Facebook page,
https://www.facebook.com/TriValleyCCE
, @CCLtrivalley; and on our website,  
http://trivalleycce.org
We maintain annual meetings with Rep Eric Swalwell's office, urging him to become a leader in Climate Solutions.   We can provide climate science and solutions education through a variety of platforms and experiences, tailored to your class, faith community, business, or organization.  We serve on the Tri-Valley Air Quality Community Alliance, Livermore Climate Action Plan Advisory Committee, Pleasanton Energy & Environment Committee, support Youth Activism efforts, and are members of the Tri-Valley Non-Profit Alliance.    Please 
join our chapter
 to get e-mail invitations to our events, or check the calendar here.   The Monthly Meeting Agenda and notes can be found in the Files folder.   We hope to meet you soon!   
Location:
Livermore, CA 94550, United States
Welcome to Tri-Valley Citizens' Climate Education. We are volunteers who strive to put realistic climate solutions front and center for the Tri-Valley.  We host speakers, films, Zoom meetings, workshops, and table at many events.  We work with our local, state and federal elected officials and staffs towards enacting the most effective solutions to climate change. We collaborate by building relationships and finding common ground. We welcome anyone who likes this approach to join us in a way that matches your affinities and interests.