Chart of the Week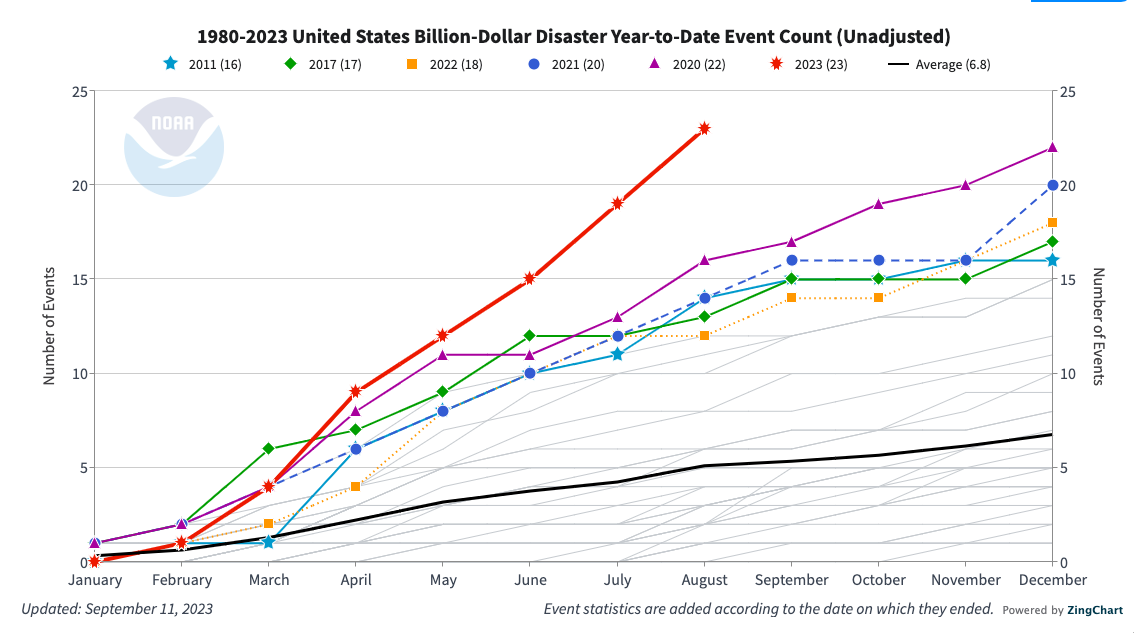 The USA already set a record number of billion-dollar weather disasters in 2023
Join the discussion about the record of at least 23 billion-dollar weather disasters in the USA this year
View Topic
About Us
Description:
The Book Study Action Team is a community providing space for in-depth and thoughtful dialogue on books and literature pertaining to Citizens' Climate Lobby's focus areas.

This action team provides a place for volunteers to share their thoughts, questions, and analyses with the rest of CCL, and allows the wider CCL community to come together by finding members with shared interests regardless of location.

New members, seasoned advocates, and anyone in between can propose books and study groups that fit their interests, which makes this team a useful educational tool for all of CCL's members.