Chart of the Week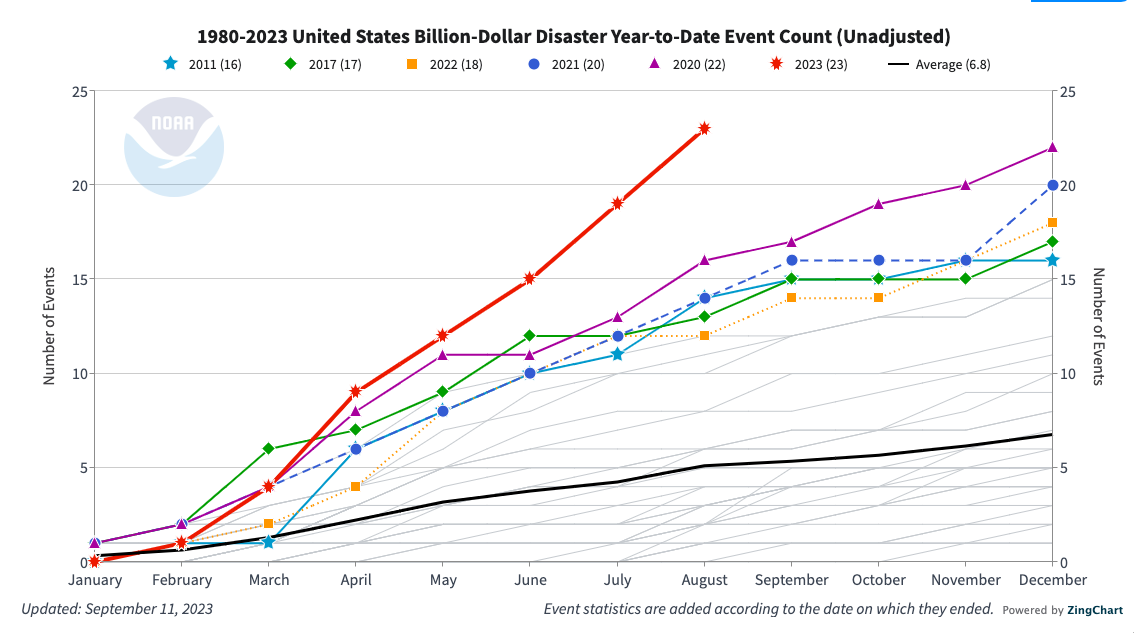 The USA already set a record number of billion-dollar weather disasters in 2023
Join the discussion about the record of at least 23 billion-dollar weather disasters in the USA this year
View Topic
About Us
Description:
The Nuclear Energy Action Team has three main objectives:

1)  Meet with nuclear utilities and companies to discuss carbon pricing and how it would benefit them.  The goal being nuclear industry support for carbon pricing bills such as H.R. 763.

2)  Provide guidance to CCL members on how to speak with legislators and others about nuclear power.  For legislators (and others) who support nuclear, this can be an effective tool for getting their support for carbon pricing.

3)  Provide a gathering place for CCL members who have knowledge or experience in the field, or have connections within the industry.  Such a group may be useful to CCL as a source of expertise and information, and may be helpful with respect to CCL nuclear industry or power sector lobbying efforts.