Chart of the Week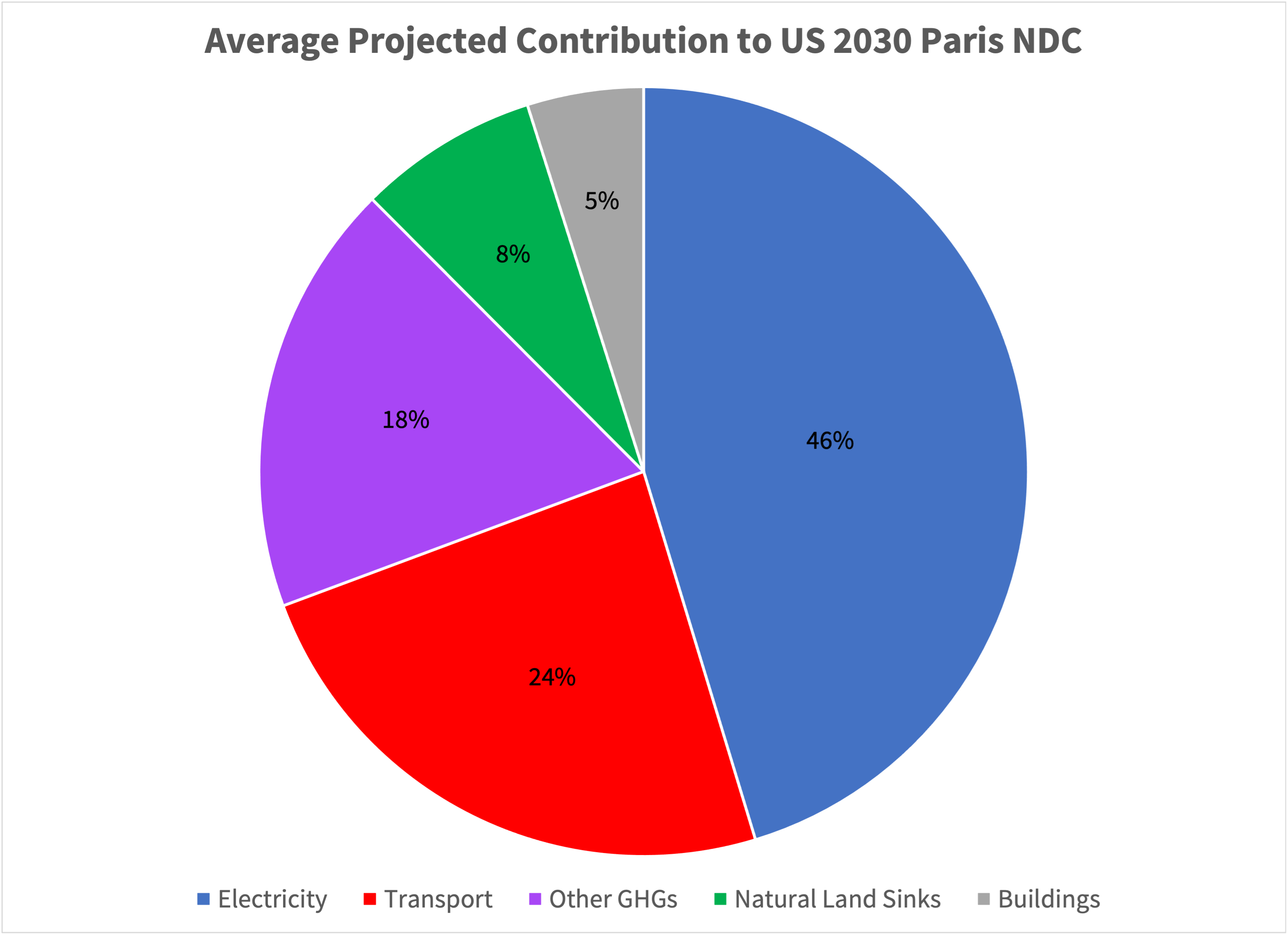 Where GHG cuts need to come from to meet the US 2030 Paris commitment
Join the discussion about how CCL's advocacy is properly directed to meet America's Paris commitment
View Topic
About Us
Description:
Welcome to our Onboarding Action Team!
Hosted by
Elli Sparks
 (elli@citizensclimate.org) and
Sandy Simon
(sandy@citizensclimate.org) and meeting on the
3rd Tuesday
of each month during the day.
Join us on July 19th for our next action team meeting:
9 am PT / 10 am MT / 11 am CT / 12 noon ET on Zoom: 
https://citizensclimate.zoom.us/j/5313630429?pwd=RXdWQ3ZZK0xpQmNWZVlKNkh0bmFOdz09
Meeting ID: 531 363 0429
Passcode: 123
Would you like to learn how to get new volunteers involved with chapter activities, become productive additions to your group and remain active over time? In the Onboarding Action Team's monthly meetings, volunteers from across the country will share their successful methods and practices with our action team members.
The Onboarding Action Team promises to be informative, interactive and lots of fun as we explore together how to bring new volunteers onboard in our chapters where they can take action and help us build political will.
We hope you will join us for our informative meetings. Sign up at the link below.

Upcoming Speaker Line-up - Tuesdays at 9:00 a.m. PT/12:00 p.m. ET
Does your chapter have special, unique or particularly successful ways of onboarding new volunteers? If so, let us know about it! Email Sandy Simon at sandy@citizensclimate.org with the details.

Group Development Intern
Does your chapter need help calling volunteers to remind them of your monthly meeting? Our group development intern, Danielle Whyte can help! Please fill out this request for help form. Danielle will respond to you within a few days.
 
Onboarding Resources:
Welcome Program Manuals 
Volunteer Inventory

Mining Your Chapter Roster Resources
Tips on using the Virtual Signup Sheet from a group leader:
 
"I started our monthly meeting with the reminder that we come together as a CCL chapter each month so that each of us can determine our "personal monthly climate action". Then, right away, I shared the link to the virtual signup sheet. During the course of the meeting, I referenced the virtual signup sheet three additional times and shared the link again each time. We had 13 at the meeting including two group leaders. Ten people filled out the virtual signup sheet. The only people who didn't fill it out were the two group leaders and someone who arrived in the last five minutes of the meeting. I'd say it was a success.

We had several people identify that they wanted a mentor, so I connected them with other volunteers in the chapter.

I will go back through the responses next week and connect volunteers with resources on CCL Community or with an Action Team leader or CCL staff who can help them figure out how to take the actions they want to take this month."

- Sean Dague, CCL NY Mid Hudson South Chapter
CCU Training: Growing Your Local Group

Additional Training
This slide deck covers what CCL HQ does in its "electronic nurturing program" for new prospects and describes a best practices Welcome Program that you can use as a model for your chapter
Meeting recordings and resources:

An appreciation of onboarding:
I just wanted to comment that the welcome call I received as a new member of the Austin chapter is what led to me being involved in the MCC campaign, the lobby team, and this new ad project we have. Without that call, I don't know how long it would have taken me to get involved and/or if I would have ever gotten involved in the MCC campaign. Those welcome calls are great for getting people engaged, especially in the context of "what types of actions do you like," leading them right then and there to step into a campaign. - Matt Mire, TX Austin volunteer
Our Mission Statement:
The mission of the Onboarding Action Team is to provide a place for education, sharing and resources for the onboarding process in a nurturing, interactive and enjoyable environment. We view onboarding expansively to include acclimating new and prospective volunteers, activating and retaining volunteers, and chapter development and organization.

We invite guest speakers from chapters which have a proven track record for successful onboarding, volunteer engagement and retention, providing resources and tools, and chapter development. We create a learning environment for group leaders and onboarding teams who are seeking information on successful onboarding processes for their own chapters.