Chart of the Week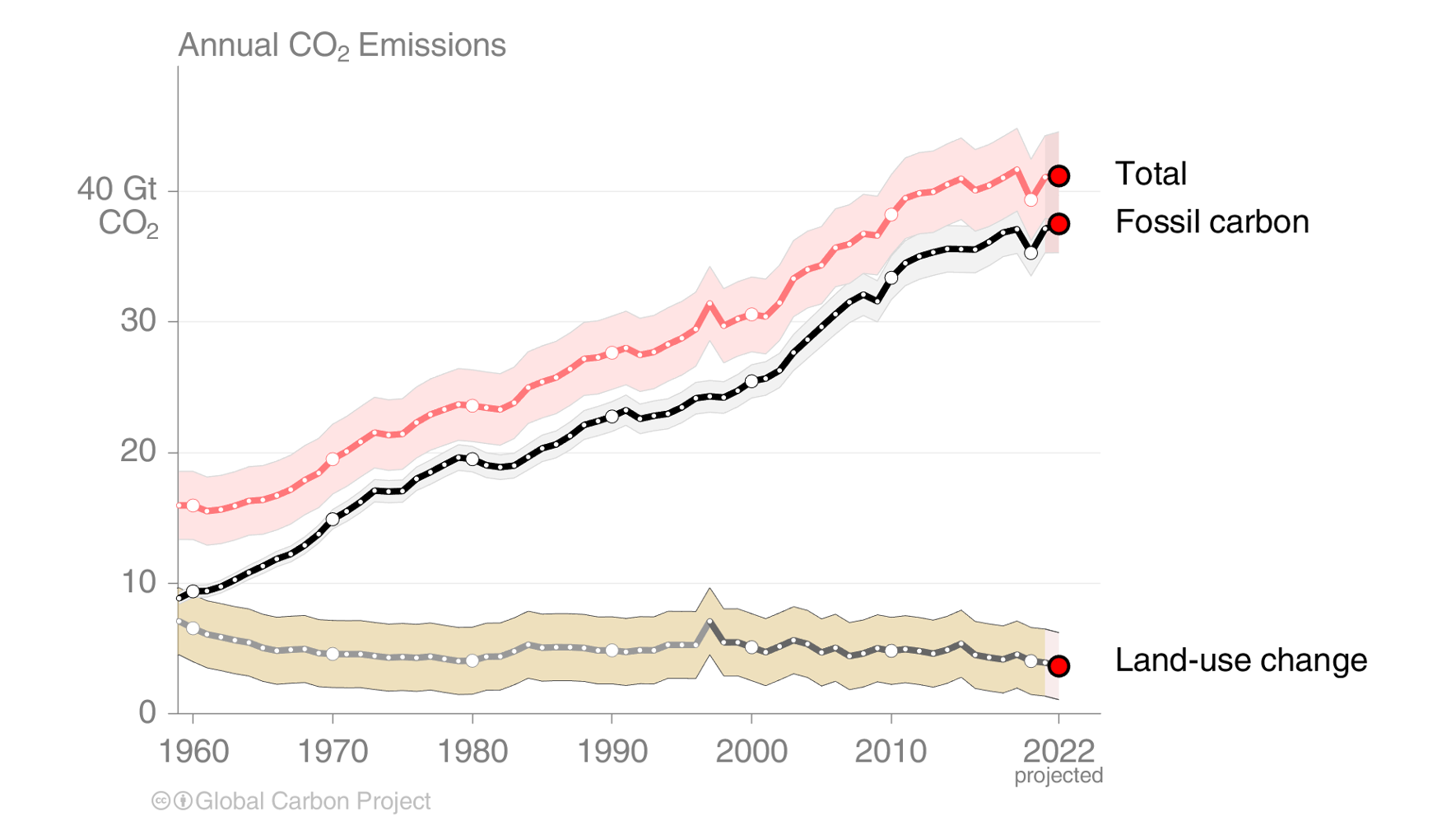 Global CO2 emissions through 2022
Join the discussion about the favorable global climate outlook despite record fossil fuel emissions in 2022
View Topic
About Us
Description:
Welcome to our Onboarding Action Team!
Hosted by
Elli Sparks
(elli@citizensclimate.org) and
Sandy Simon
(sandy@citizensclimate.org).  Meeting on the
3rd Tuesday
of each month during the day.
Learn from other chapters as they share successful methods to engage and retain new volunteers.
Upcoming Speaker Line-up
3rd Tuesdays
9:00 a.m. PT/12:00 p.m. ET
No meeting will be held in December due to the holidays.
Does your chapter have special, unique or particularly successful ways of onboarding new volunteers? If so, let us know about it! Email Sandy Simon at sandy@citizensclimate.org with the details.
Tip of the Month
Using this recipe in Louisiana, we now have 58% of new prospects accept our offer to talk on the phone or zoom.  It's now 50% in Mississippi and 25% in Alaska. If you want these same results, then follow our recipe for success.
Contact new prospects immediately.
Send a very short email. If they don't respond, two days later, send a short text.
Message contains one question: Do you have ~30 to talk on the phone this week or next?
Hi (name),

My name is [YOUR NAME], and I'm a welcome volunteer with Citizens' Climate Lobby. Thanks for signing up! 

Do you have ~30 to talk on the phone this week or next? The call would give you a brief overview of our organization and begin the start of finding a role for you.

If you're interested in taking focused action on climate change, we'd love to have you join our local chapter! Let me know if you have any questions.

Thank you, and I hope to hear back soon!


Targeted Help 
Do you need help calling or texting volunteers to remind them of your monthly meeting or Climate Advocate Training or other chapter activity?
Our group development intern, Danielle Whyte can help! Please fill out this Meeting Reminders: Request for Help. Danielle will respond to you within a few days. Please submit your request at least 3 days before your meeting. 
Are you seeking direct assistance in building your chapter's Onboarding Welcome Team?
Sandy Simon can help! Sandy will serve as Allocator, orient and coach your chapter's Onboarder, and then train the volunteer from your chapter who replaces her as Allocator - all within six months! To request this help, please fill out the Welcome Team: Request for Support 

Please contact Sandy Simon directly for help in filling out either of these forms, and for any onboarding/welcome team needs. sandy@citizensclimate.org 
Onboarding Welcome Team Program Resources
Mining Your Chapter Roster Resources
CCU Training: Growing Your Local Group
Additional Training
This slide deck covers what CCL HQ does in its "electronic nurturing program" for new prospects and describes a best practices Welcome Program that you can use as a model for your chapter
Meeting recordings and resources
An appreciation of onboarding
I just wanted to comment that the welcome call I received as a new member of the Austin chapter is what led to me being involved in the MCC campaign, the lobby team, and this new ad project we have. Without that call, I don't know how long it would have taken me to get involved and/or if I would have ever gotten involved in the MCC campaign. Those welcome calls are great for getting people engaged, especially in the context of "what types of actions do you like," leading them right then and there to step into a campaign. - Matt Mire, TX Austin volunteer
Our Mission Statement
The mission of the Onboarding Action Team is to provide a place for education, sharing and resources for the onboarding process in a nurturing, interactive and enjoyable environment. We view onboarding expansively to include acclimating new and prospective volunteers, activating and retaining volunteers, and chapter development and organization.

We invite guest speakers from chapters which have a proven track record for successful onboarding, volunteer engagement and retention, providing resources and tools, and chapter development. We create a learning environment for group leaders and onboarding teams who are seeking information on successful onboarding processes for their own chapters.