Chart of the Week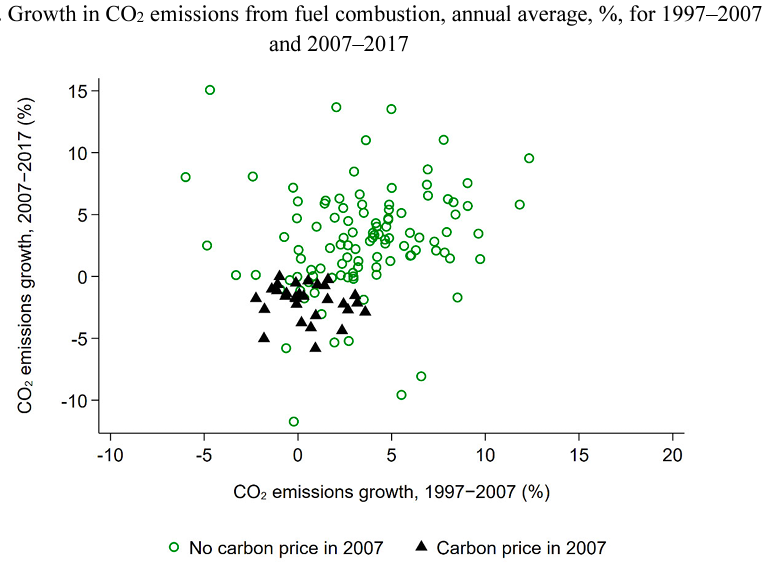 Climate pollution didn't increase in any country with a carbon price
Join the discussion about how we know carbon pricing works
View Topic
About Us
Description:
The mission of the differently ABLED Action Team is to foster an inclusive environment for anyone who is interested in differently ABLED challenges. differently ABLED people have been underrepresented in the climate movement and it is our goal to empower more people to take positive firm actions and spread awareness of climate change within our communities. We offer a safe space for everyone to talk about climate actions and policies.
Join us on our social pages: 

Twitter

-

Instagram
RECOMMENDED READING
The SetWorks Blog
The impact of climate change on the rights of persons with disabilities
Majority of disabled people never go home after disasters
OUR COMMUNITY AGREEMENTS

We have created these Community Agreements to establish a mutual understanding within our community and make everyone feel included. Our 2023 agreements are as follows:
No personal attacks.

Everyone has an opportunity to speak.

Take space, make space.

"Ouch… oops" methods will be used in the discussion.

Be polite, and thank folks for their emotional labor.

Blatant hate speech and derogatory language will not be tolerated.

Making the dialogue successful is the responsibility of all participants.

We leave our judgments at the door.

We remain mindful and appreciative of all gender identities.
RESOURCES