Chart of the Week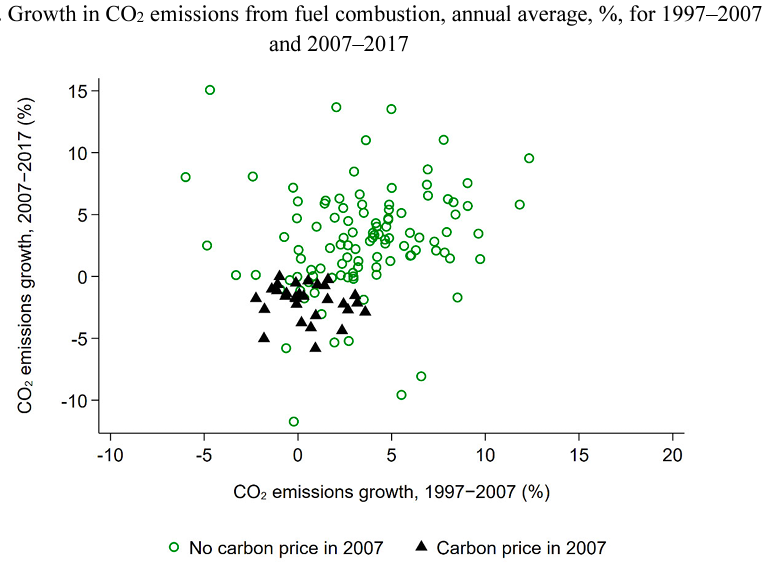 Climate pollution didn't increase in any country with a carbon price
Join the discussion about how we know carbon pricing works
View Topic
About Us
Description:


We support CCL volunteers to use the En-ROADS climate simulator to…
reveal through hands-on experimentation…
the solutions at scale that are necessary for a liveable planet…,
then shift people from passive agreement to engaged action for system-wide change.
Please contact
Laura Iyer
if you'd like to help with this team or email
EEAT@sosuin.org
Please fill out this short survey: 
http://bit.ly/CCL-EEAT
Questions and Planning Team:
Laura Iyer
Steve Levin
John Keller
Susan Wrasmann
Jan Berry
Peter Dugas
Barbara Sullivan-Watts, PhD
EEAT Repository of Meeting Slides, Chat, and Video 
June 1, 2023 by Climate Interactive
Our two simulators En-ROADS and C-ROADS have been updated with extensive new model structure that has been years in the making. This includes updates to food, forests, electrification, carbon price, and more! The updated and improved models bring new policies and insights that allow users to have deeper conversations with others about the ways to tackle climate change that are grounded in science, not hype.
Reference Links