Chart of the Week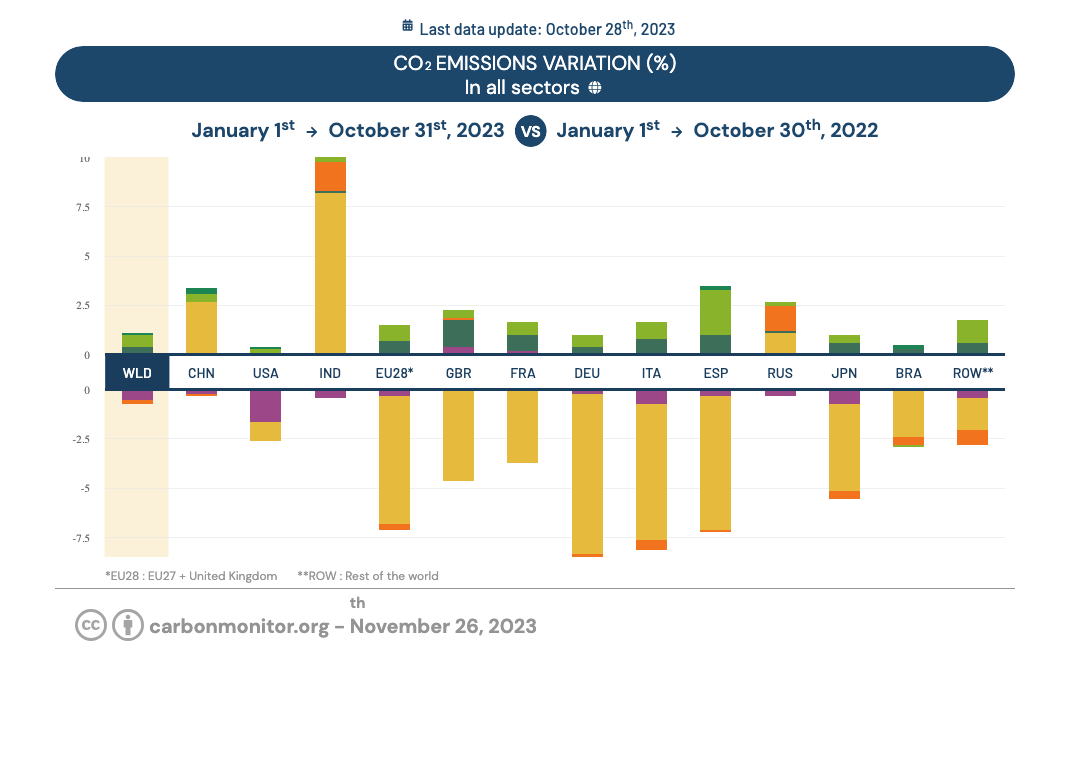 Climate pollution change from 2022 to 2023
Join the discussion about how global climate pollution has changed over the past year
View Topic
About Us
Description:
The Fashion Industry Action Team (FIAT) collaborates with farmers, textile manufacturers, designers, and distributors to aim for a more sustainable carbon future. Our mission is to responsibly correct the market failure of fossil fuels and promote the true value and cost of fashion products through education and advocacy. Along with the support from sustainability champions in the fashion industry, FIAT promotes the viability of sustainable fashion to consumers, investors, and legislators. In addition, we stay up-to-date on successful agricultural and production techniques and supportive resources to help the industry transition to lower carbon models. Ultimately, we hope to capitalize on fashion's cultural leadership to encourage economic and environmental sustainability. 

To help our cause, please join Citizens' Climate Lobby and sign up for the Fashion Industry Action Team. To lend more support, please sign our Fashion Industry Climate Declaration and ask others in the fashion industry to do so as well.

Thank you so much for your time and effort!
For information about this group's events, click the Events link on this page -- just above the Email navigation link.