Chart of the Week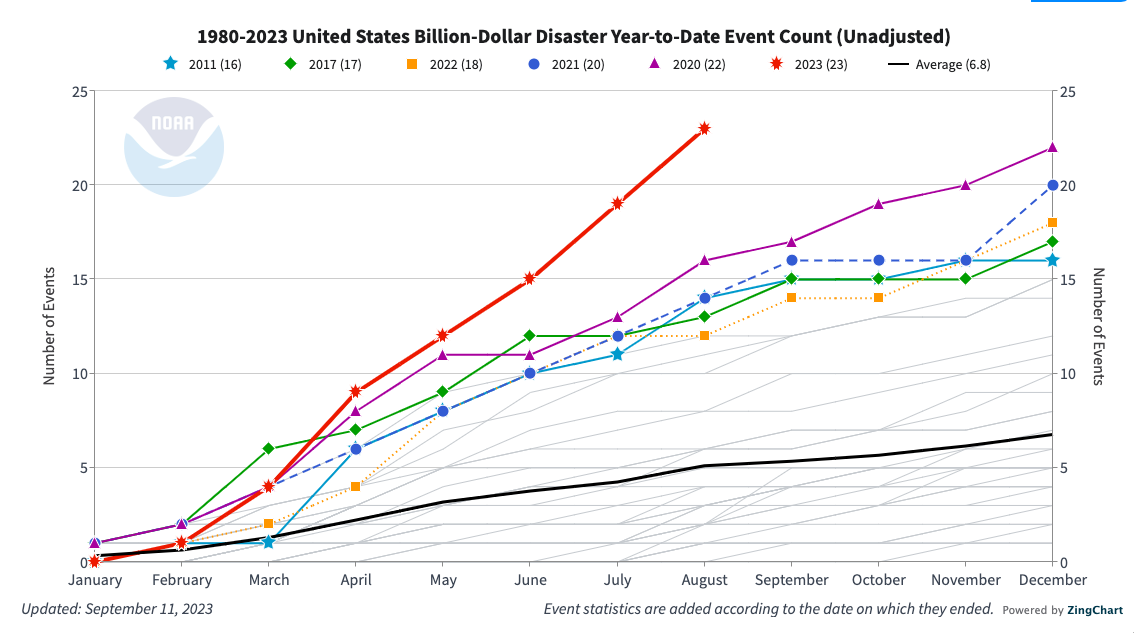 The USA already set a record number of billion-dollar weather disasters in 2023
Join the discussion about the record of at least 23 billion-dollar weather disasters in the USA this year
View Topic
About Us
Description:
We welcome members from all Buddhist traditions and schools, as well as those who value Buddhist perspectives but are not connected to any specific tradition and may not label themselves as "Buddhist" at all. 
In our monthly meetings, we typically open with a few minutes of silence, then explore together the intersection of Buddhist principles and climate action. We especially appreciate CCL's core values, as they so closely align with our own.
In 2023, we're focusing on lovingkindness meditation
as a way to bridge the many divides that increasingly distract people from joining together to quickly and effectively stop climate change. Our goal is to provide at least one workshop for our CCL colleagues on this ancient practice.
We're listening to
Sharon Salzberg's 10-Day Lovingkindness Challenge
 to center our efforts. Please see the Event Calendar for the specific sessions we'll discuss at each meeting. 
Monthly Meetings: The first Friday of each month at 1:00 PM Pacific/4:00 PM Eastern. Meetings are 45 minutes long.