Chart of the Week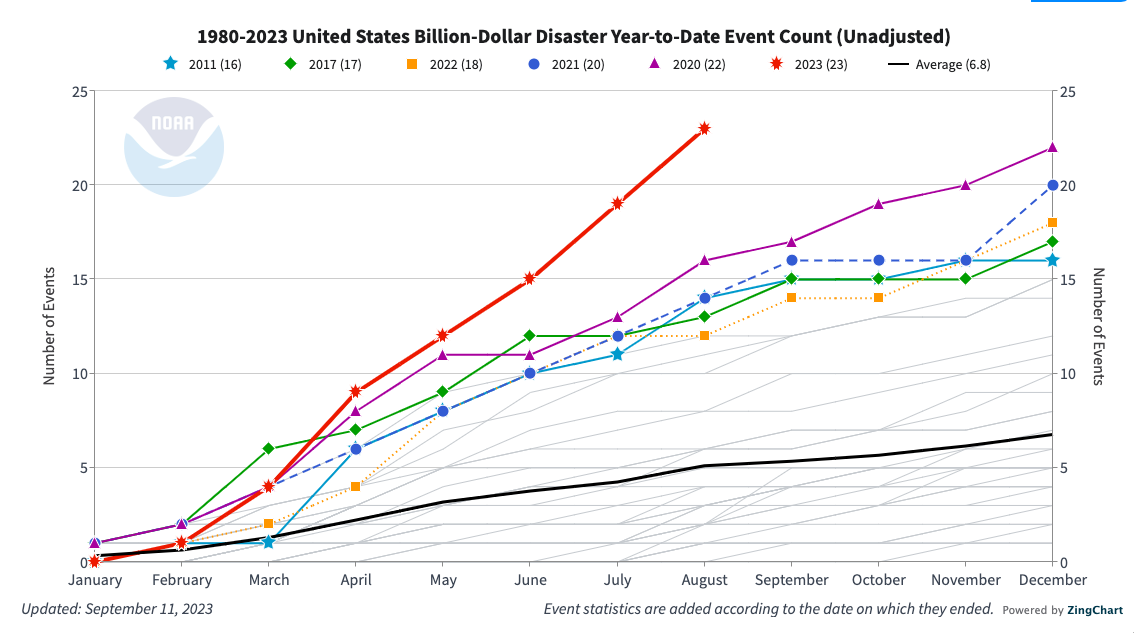 The USA already set a record number of billion-dollar weather disasters in 2023
Join the discussion about the record of at least 23 billion-dollar weather disasters in the USA this year
View Topic
About Us
Description:
Our mission is to strengthen and foster the relationship between Citizens' Climate Lobby (CCL) and Climate Reality Project (CRP) volunteers and organizations. We will build empowering relationships among Climate Leaders who are also CCL volunteers in the USA, Canada, and across the world.
Our goals for 2018 overall are to meet, connect and prepare. Specifically, we plan to:
We'll meet as a collective twice a year on video conference calls so that we can get to know and empower each other as well as plan for 2018 and beyond.
We will aim to meet up at Climate Reality and CCL events around the world.
To keep each other informed on carbon pricing developments around the world
To keep each other abreast of Climate Reality's views on carbon pricing.