Chart of the Week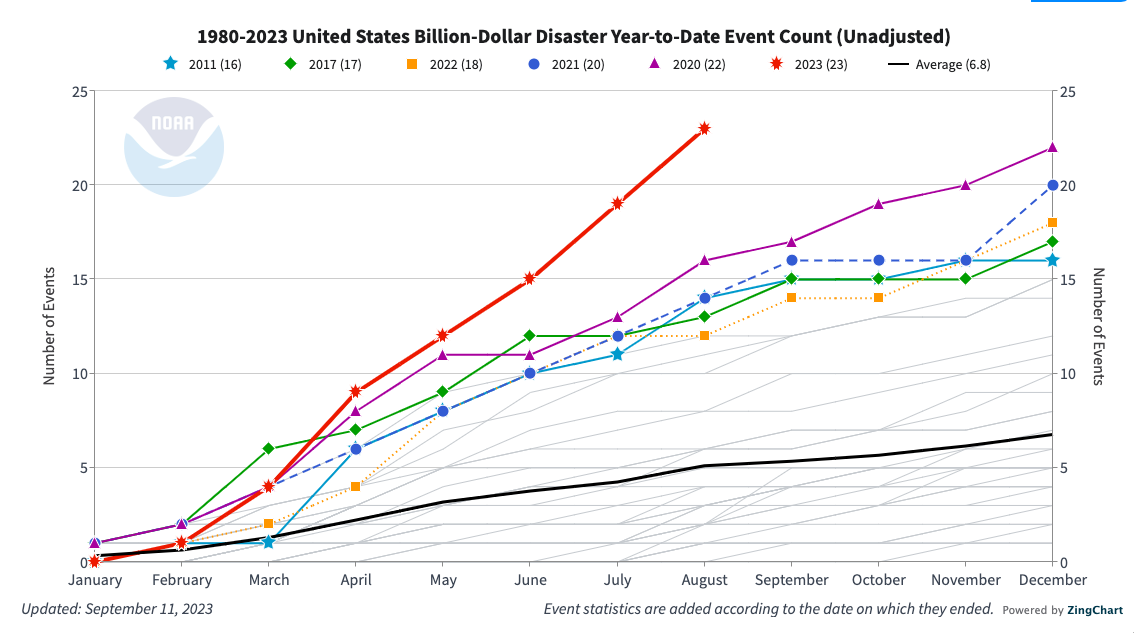 The USA already set a record number of billion-dollar weather disasters in 2023
Join the discussion about the record of at least 23 billion-dollar weather disasters in the USA this year
View Topic
About Us
Description:
Engaging Quakers in climate action, emphasizing a CF&D approach. 
2 Min. Video:
Video Link
(Quaker Quotes & call to action using cclcalls.org)
Current Flier: 
tiny.cc/Quaker-CCL-Flier
,
CCL Quaker Action Team Calendar:
tiny.cc/CCLQuakerCal
. 
If you have suggestions for other resources or would like to add an event, contact group leaders.