Chart of the Week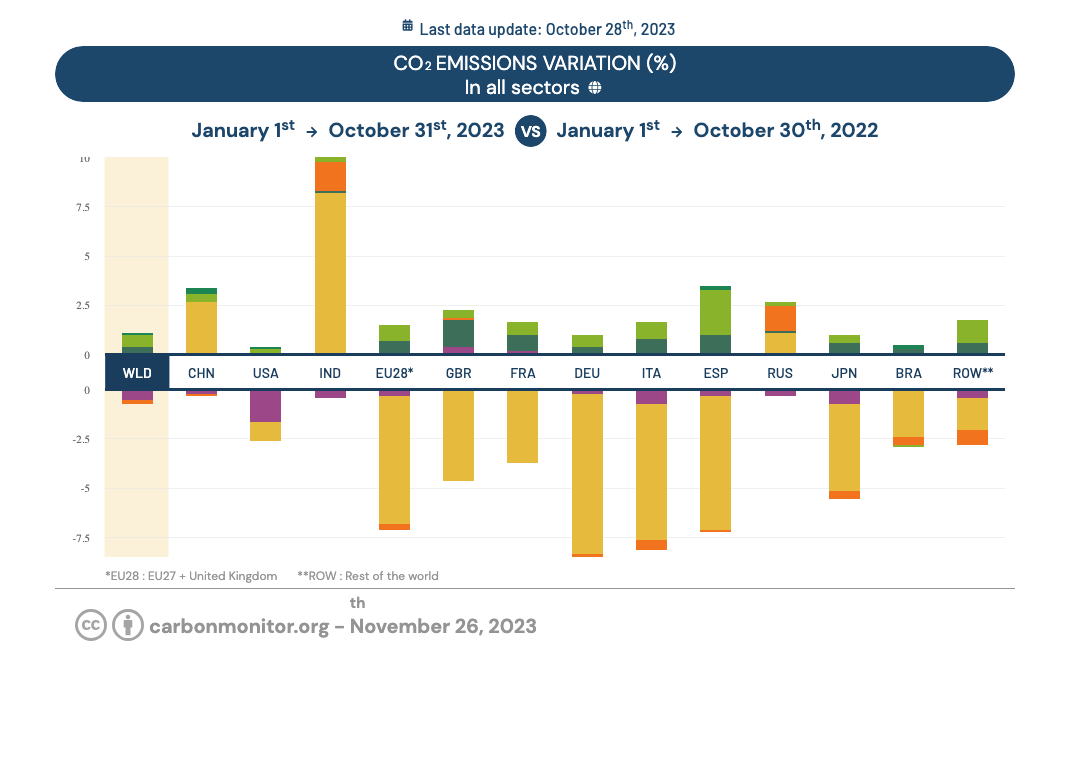 Climate pollution change from 2022 to 2023
Join the discussion about how global climate pollution has changed over the past year
View Topic
About Us
Description:
The CCL Writers Circle is a place to get peer support for writing letters to the editor (LTEs), op-eds, or other writing to support CCL's efforts. 
We often hear from volunteers that peer feedback on their writing, and support throughout the writing process, is very helpful. This group offers you a place to get feedback and support from other CCL writers, no matter where you're located!
In this group, you are invited to: 
Share drafts of pieces you are working on
Ask for constructive feedback on your work
Offer constructive feedback on others' pieces
Swap writing tips, inspiration, or other general writing advice
Share writing opportunities with other writers in the team
Celebrate successes of published pieces
In the Forums, you'll find categories related to each of these areas. 
(Note: This group is intended to be a working group for the process and craft of writing. If you have other media questions, please post those in the more general Media Relations forum.) 
The group is run by CCL's State and Local Media Coordinator, Charlotte Ward (charlotte.ward@citizensclimate.org).
Happy writing!
For information about this group's events, click the Events link on this page -- just above the Email navigation link.