Chart of the Week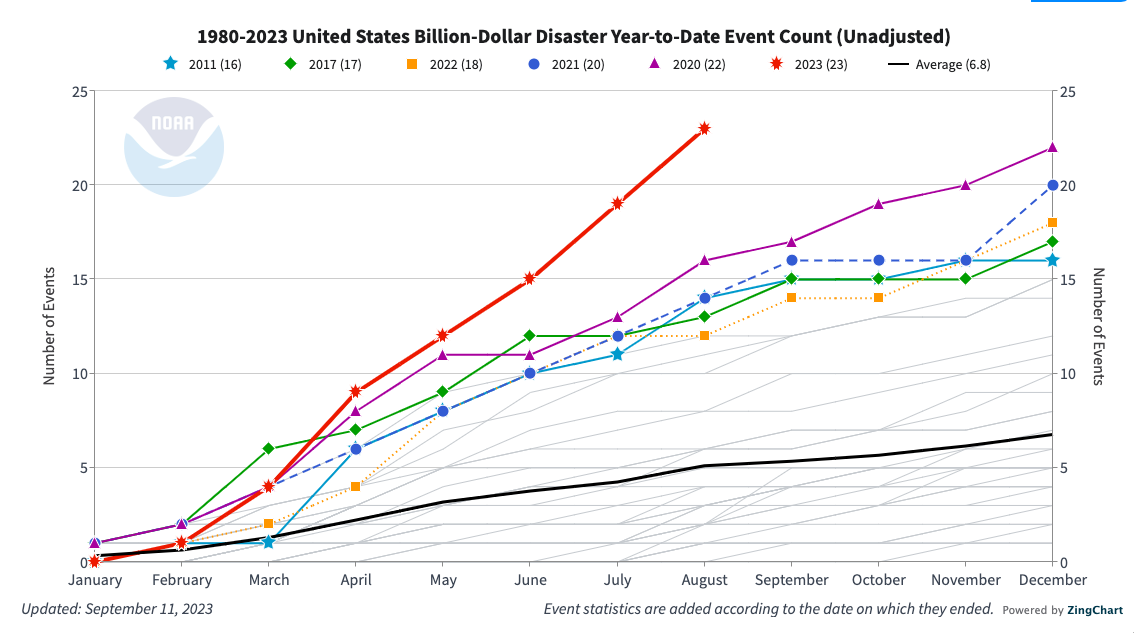 The USA already set a record number of billion-dollar weather disasters in 2023
Join the discussion about the record of at least 23 billion-dollar weather disasters in the USA this year
View Topic
About Us
Description:
Progressive Outreach
Striving to improve our communication with progressives, and build better relationships with left-leaning community groups, constituents, and Members of Congress.
Our focus this year is on collecting, refining, and sharing information on what concerns progressive MOCs have about the three new policy areas and provide data and arguments to answer those. We will also address any issues with carbon fee and cashback as well as anything CCL members ask for. 
These same materials can help educate progressive climate activists in many climate organizations.
Bob Hendricks
and
Victoria Hendricks
are the Action Team Leaders
We meet on the second Monday of each month for information and discussion at 5:30 PST (8:30 EST)
Annotated Index of Progressive Documents
 - All our files are copied into a shared Google drive. If you wish to add to this collection, upload your file into the "Files" on this site and we will add them.