Chart of the Week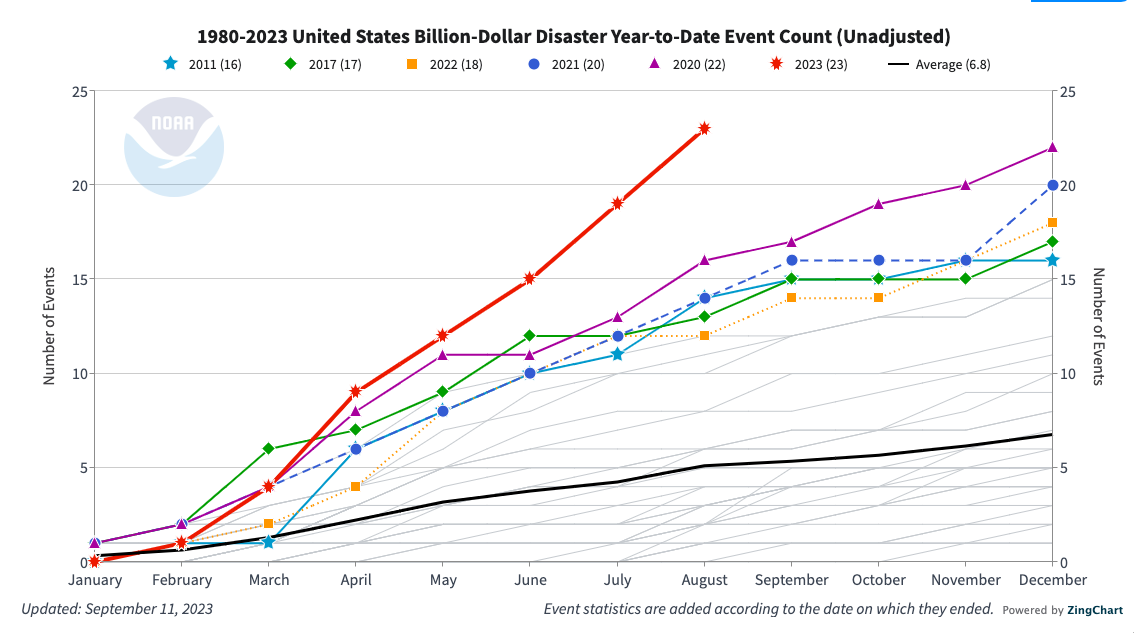 The USA already set a record number of billion-dollar weather disasters in 2023
Join the discussion about the record of at least 23 billion-dollar weather disasters in the USA this year
View Topic
About Us
Description:
Welcome to the Presbyterian Action Team on Community! We're actively working to engage Presbyterians at all levels (synods, presbyteries, churches, and members) in climate action and advocacy,
particularly for a Carbon Fee and Dividend,
which has been supported by the 223rd and 225th General Assemblies of PC USA:
Be sure to check out other resources posted in the More Info section below!
We have a call the 1st and 3rd Thursday of the month at 3 pm ET.  
Contact Linda Racine for more info. 
linbracine@gmail.com 
(231-499-0044