Chart of the Week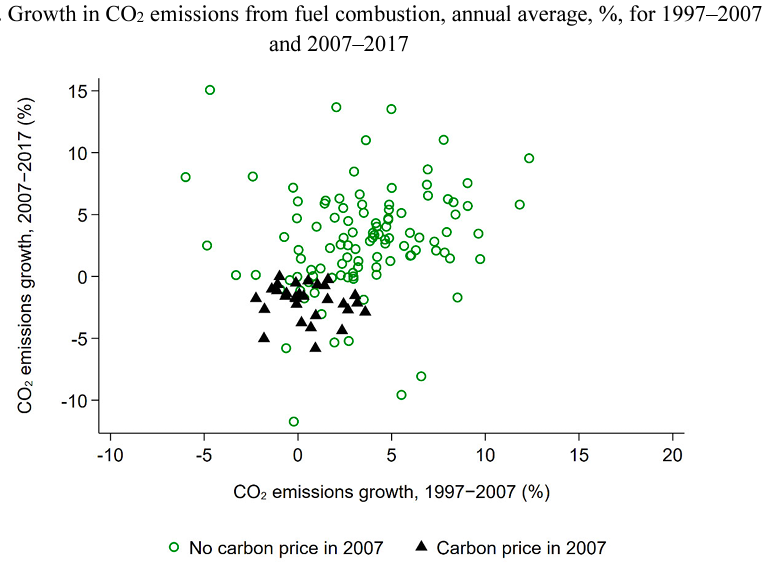 Climate pollution didn't increase in any country with a carbon price
Join the discussion about how we know carbon pricing works
View Topic
About Us
Description:
 Sitka, Alaska Chapter
Location:
Sitka, AK 99835, United States
Citizens' Climate Lobby—Sitka Strong!
 Join Citizen's Climate Lobby's monthly international call, 9-9:45 am, this Saturday, March. 11, 2023, at cclusa.org/meeting.Then join other members at our CCL Sitka Chapter meeting, also on Zoom, from 9:45-11am, to connect and partner with other Sitkans and Southeasterners to take further (and even easy) action to combat the climate crisis! Link below.
This month's guest speaker on the international call is Rev. Michell Hescox, CEO of the Evangelical Environmental Network, whose members are focused on caring for creation. Communities of faith play an important role in bridging the partisan divide, and the EEN is dedicated to finding common ground between Republicans and Democrats on climate solutions.
Here is the link to our local meeting 9:45-11am:
https://us02web.zoom.us/j/7836215444?pwd=cjJoajF6NjRHZkdEc2NTRGJSNVE3Zz09
Meeting ID: 783 621 5444
Passcode: 123
These meetings are for you if you're:
Passionate about being part of the solution to climate change.

Want to connect and collaborate with like-minded people in Sitka and Southeast Alaska.

Want to take meaningful action but are unsure where to start.

Are already a member of the Sitka chapter and eager to help further CCL's expanded goal focus on local, state and national levels (while not losing sight of our number one goal—getting federal carbon fee and dividend legislation passed).