Chart of the Week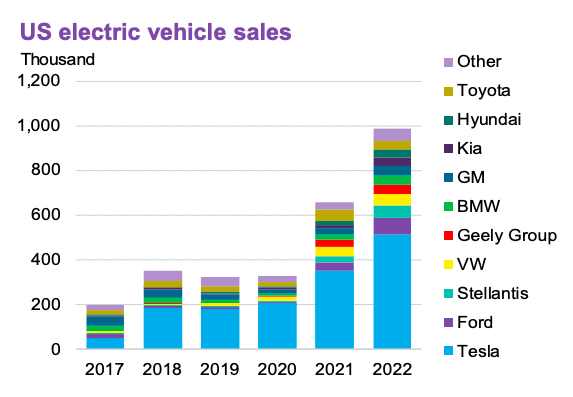 EVs reached 7% of new car sales in the US in 2022
Join the discussion about the 2023 Sustainable Energy in America Factbook
View Topic
About Us
Description:
Let's face it, we veterans are wired a little...differently. 
But we're also a part of a very influential group of people, with some very influential organizations. So let's use this forum as an opportunity to do two things:
It's time for veterans to lead the way toward a climate bill - THIS YEAR! 
Please join our military lobbying campaign.  We will be targeting Congress with climate from a military prospective.
Talk about climate change, CF&D and other related items and how they will affect our military, our veterans and our country
Exchange best practices for how to leverage our veteran status, engage with veteran groups and other veterans.
You know as well as I do that veterans are often skeptical creatures, and are hesitant to get involved in anything "political"...let's work together to mobilize this group to do good once more.
Location:
Lancaster, PA 17601, United States
The implications of climate change on national security will not be a top focus, as there is already a CCL group for that. 

However, some of our speakers, and some of the messaging & best practices we'll talk about may include info that does skew that way.

The focus of this group will be on preparing CCLers to have positive interactions and engagements with veterans & veterans groups.