Chart of the Week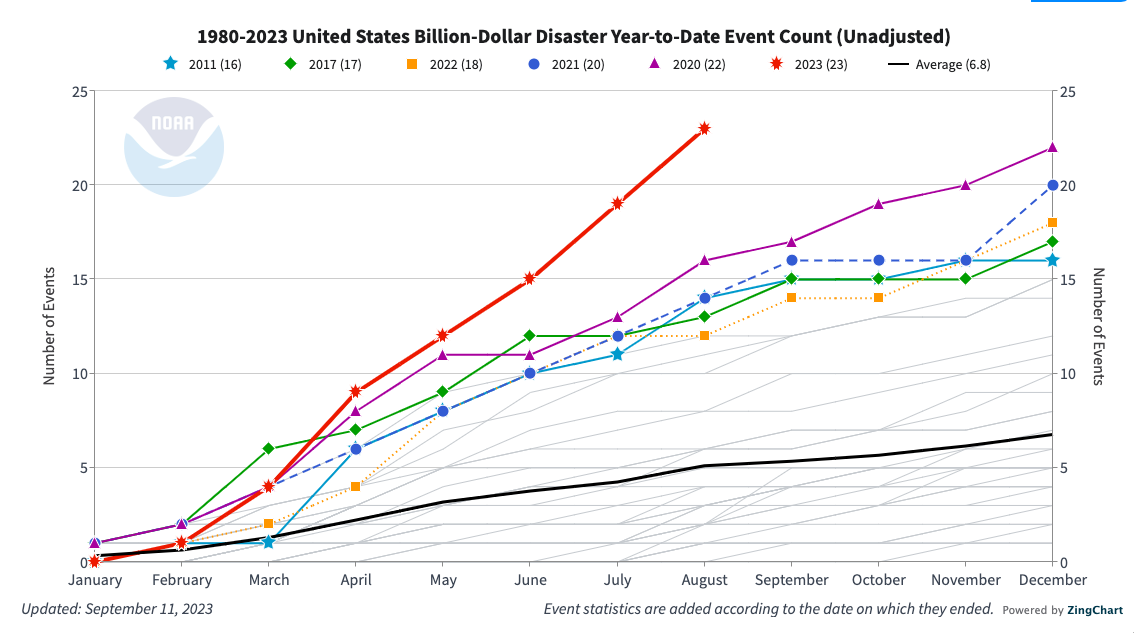 The USA already set a record number of billion-dollar weather disasters in 2023
Join the discussion about the record of at least 23 billion-dollar weather disasters in the USA this year
View Topic
About Us
Description:
Are you a visually oriented person who likes great graphics and art to go along with your climate communication? Led by Todd McGill, this Action Team explores possibilities and shares ideas. 
One project under consideration is engaging constituents of the members of the Congressional Arts Caucus, and working with them to lobby their members of Congress to support the Energy Innovation Act.

Here's a folder where you can upload and download graphics, arts, and other visuals.
For CCL photo resources, see the CCL Photos page