Chart of the Week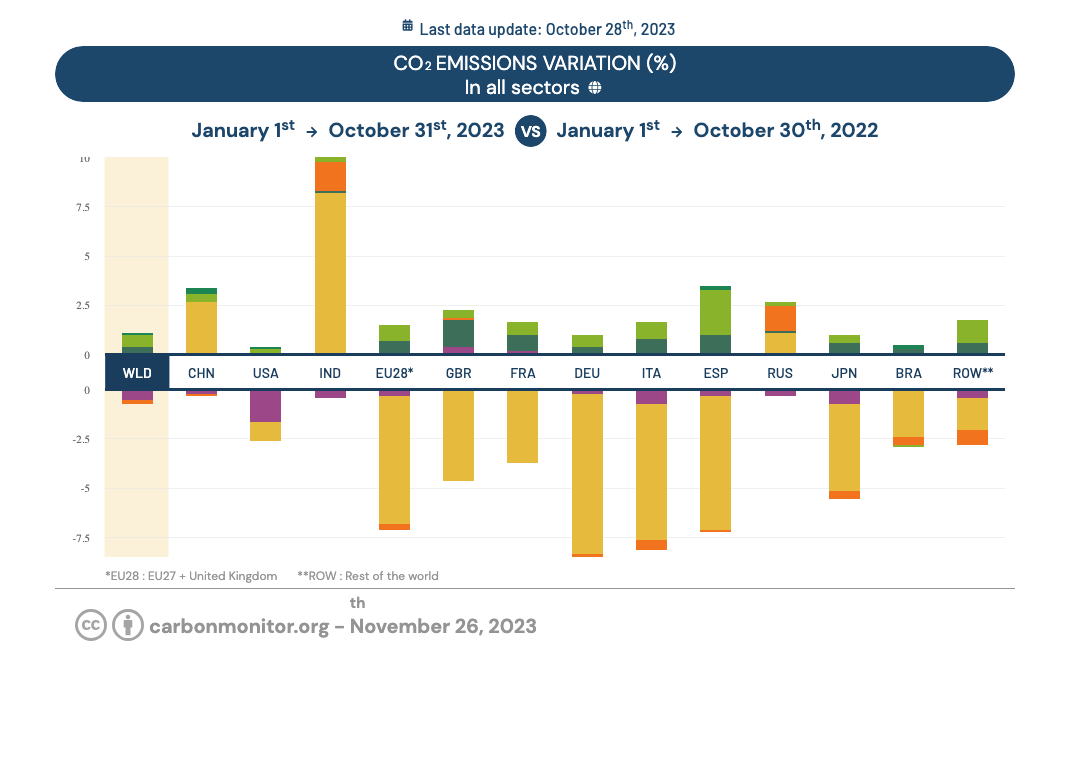 Climate pollution change from 2022 to 2023
Join the discussion about how global climate pollution has changed over the past year
View Topic
About Us
Description:
Mission Statement and Objectives for the Climate and Security Action Team
Mission:
To develop and maintain a robust program of information and influence in the National Defense area to support CCL's climate legislation goals.  Through collaboration of members, the team will provide tools to empower volunteers to use CCLs five levers of political will to inform and persuade citizens and members of Congress of the need to act to protect our nation from the emerging harms to our national security from climate change.

The Climate and Security Action Team Leaders are George Kralovec‍ and William "Cord" Johnston‍ 
For information about this group's events, click the Events link on this page -- just above the Email navigation link.