Chart of the Week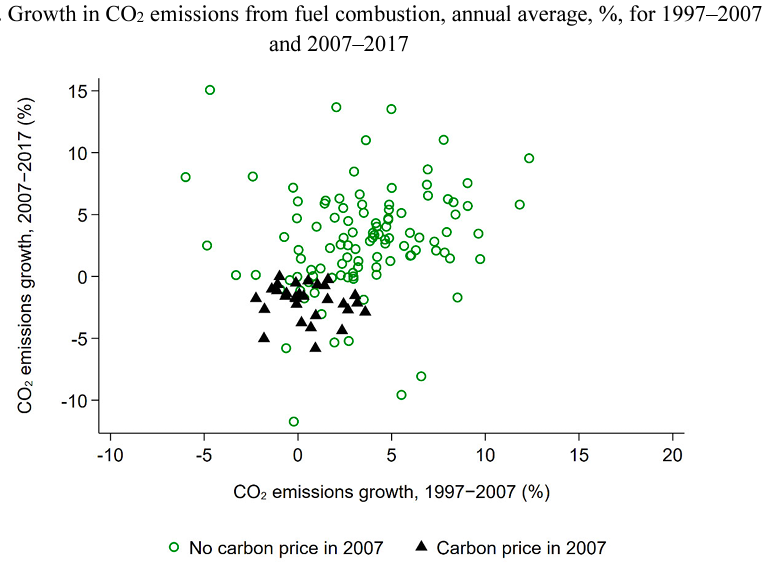 Climate pollution didn't increase in any country with a carbon price
Join the discussion about how we know carbon pricing works
View Topic
About Us
Description:
Mission Statement and Objectives for the Climate and Security Action Team
Mission:
To develop and maintain a robust program of information and influence in the National Defense area to support CCL's climate legislation goals.  Through collaboration of members, the team will provide tools to empower volunteers to use CCLs five levers of political will to inform and persuade citizens and members of Congress of the need to act to protect our nation from the emerging harms to our national security from climate change.

The Climate and Security Action Team Leaders are George Kralovec‍ and William "Cord" Johnston‍ 
Climate and Security Action Team "Further Readings" (2018)

Objectives:
1. Develop and maintain laser talks on Climate Change and National Security in conjunction with CCL Leadership.
2. Create power point slide and/or video presentations related to the laser talks and post on CCL Community on the Buddy Drive.
3. Provide information to retired military organizations, the community and CCL members on Climate Change and National Security.
4. Solicit endorsements from organizations in the National Security field, including veterans and retired military organizations and other national security organizations already working on climate change.
5. Develop a process for constituents to meet in person or remotely with their Member of Congress and National Security experts who support climate change actions to protect our National Security.
6. Establish an email list for Climate Change and National Security Action Alerts for use when any member becomes aware of significant new information that requires timely action by the Team to ensure effective political support is generated in response.