Chart of the Week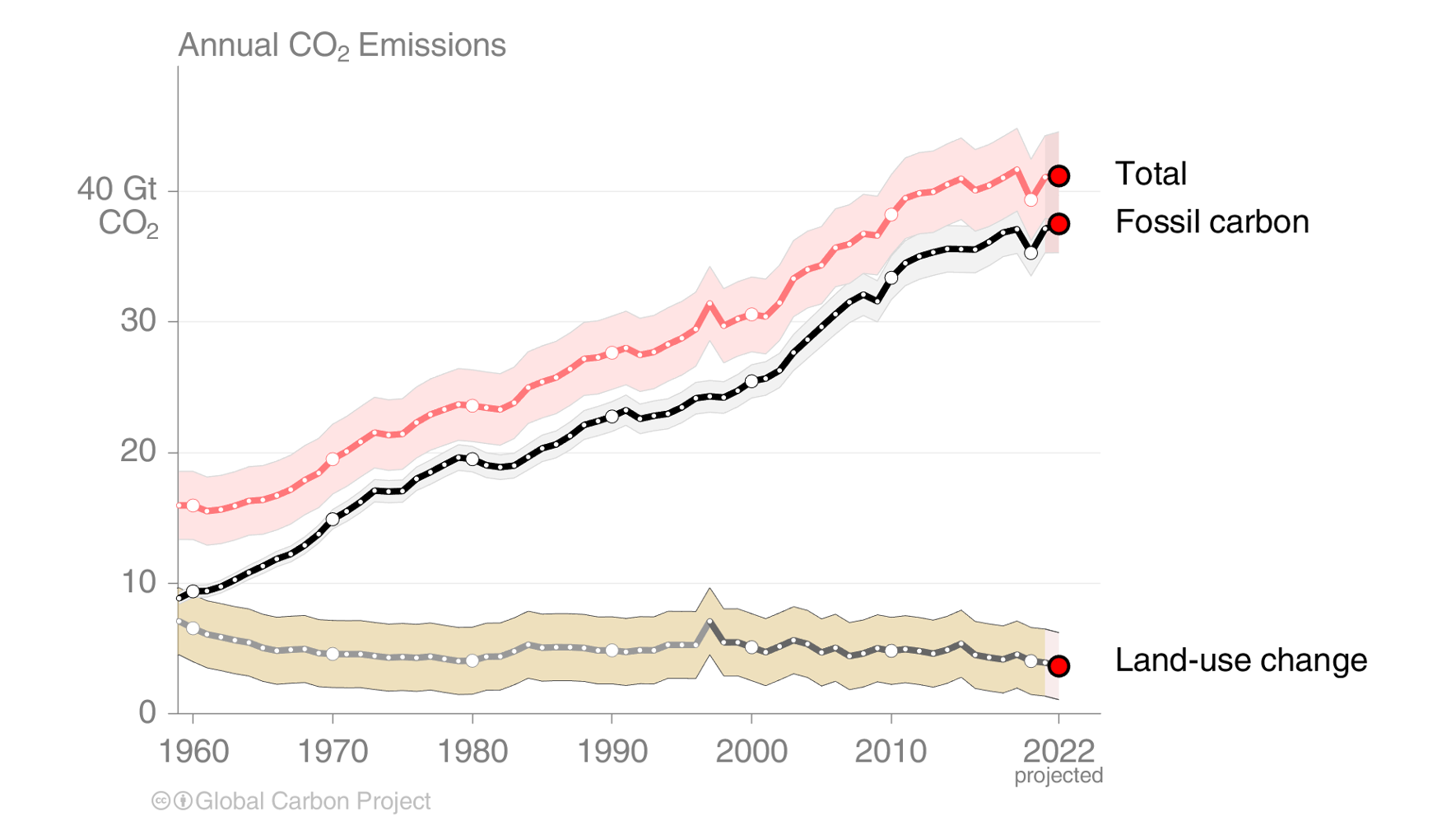 Global CO2 emissions through 2022
Join the discussion about the favorable global climate outlook despite record fossil fuel emissions in 2022
View Topic
About Us
Description:

Welcome to Business Climate Leaders' Electricity Sector Action Team, which is actively engaging businesses and NGOs in all aspects of production, distribution and use of electricity: utilities, renewable energy companies, the nuclear industry, efficiency organizations, financiers, manufacturers, and more.

We're particularly focused on businesses and NGOs with HQ or significant ops in states or districts with GOP Senators or Congresspeople, since they are likely to have influence with elected leaders who we seek to ensure understand the economic benefits of carbon pricing.
The Electricity Sector Action Team's co-Leaders are Michael Metzner (CCL Community, LinkedIn) and Pete Marsh.(CCL Community, LinkedIn). Please join by clicking the Join button above. Michael or Pete will be in touch to welcome you! We have a tremendous team of industry experts, broad connections, and people who love researching the industry for companies and executives who understand - or are ready to understand - that pricing carbon is the most effective climate policy we can implement. We look forward to adding your knowledge and your network in these industries to the team - we know you'll be a tremendous asset! 
We use our Carbon-Free Energy Industry Declaration as a key part part of our outreach. We also use LinkedIn, since it is so effective at unearthing connections to industry executives from BCL members across the country. Connect to Michael and Pete on LinkedIn, along with other Electricity Sector team members, other BCLers, other CCLers, and the CCL Group.
Resources for Electricity Sector Action Team
Google Drive for Electricity Sector Action Team