Chart of the Week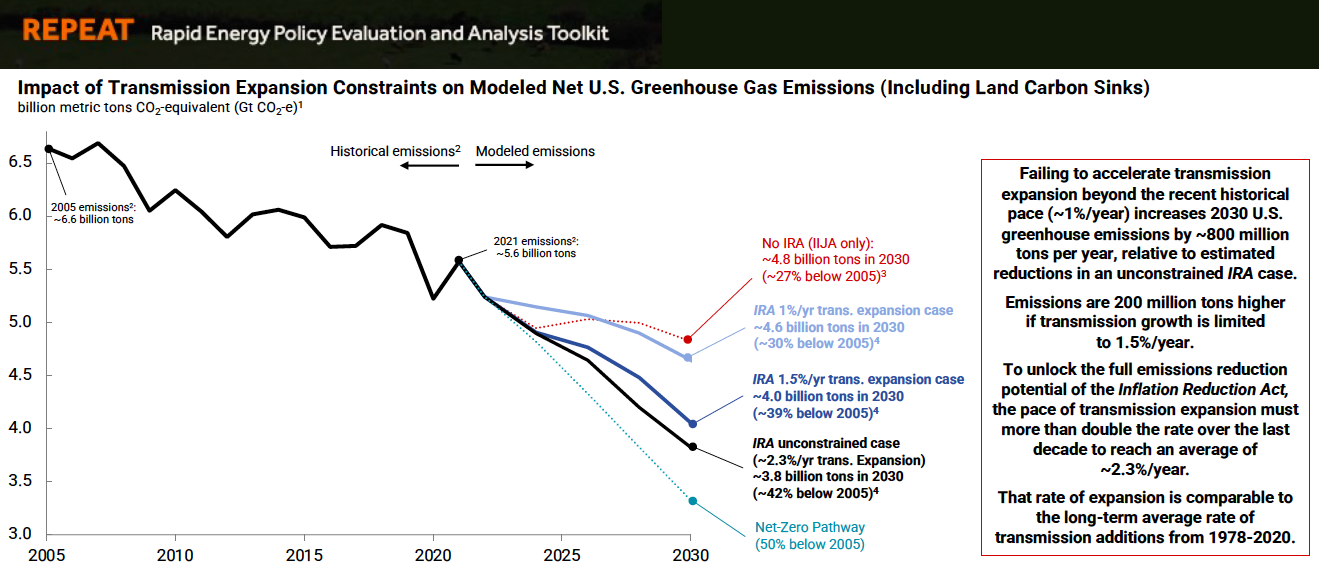 Emissions cuts from different levels of transmission build-out
Join the discussion about the importance of building transmission infrastructure faster and the challenges of permitting reform deals
View Topic
About Us
Description:
Welcome to Business Climate Leaders! See our external website and internal Resources website. 
We assist CCL volunteers to engage local and national companies in advocating for our climate.  With your help, American businesses will help us enact the Energy Innovation Act in the 117th Congress!!!
Please join the BCL Action Team by clicking the Join button (above).  
Business Climate Leaders works through three channels:
Our Sector Teams work with large companies and trade groups to lobby in DC or in-district.

Our Chapter Grasstops Outreach "GO Teams" work with local businesses to lobby your MoCs.

Our Events Team organizes business-focused public forums and internal advocacy training.
Within BCL, there are a wide variety of roles to match your interests and capabilities, from outreach to research. Here are lists of "Job Openings" and "Tasks".
Business Advocates for Carbon Pricing, April 13, 2021, 10AM - 12PM PDT.  This free two hour conference is aimed at educating and motivating your Chapter's small and medium sized businesses to advocate for Carbon Fee and Dividend. Invite them all! Register here.

"Business Call to Action 2021": BCL's latest messaging to business leaders, with the most current news of business leader support for carbon pricing.

Recent BCL All Hands Meetings:  April 2021, January 2021, August 2020, April 2020, January 2020, Focus Agriculture April 2020

BCL Resources...Tools, training and resources to get going (short Tutorial to walk you through what's there)

Join our Declaration Teams in engaging Breweries, Wineries, Distillers, the Seafood, Biking, IT and Healthcare Industry.  Realtors, Doctors/Nurses/Dentists, Solar Contractors and Farmers!

The Business Case for the EICDA and Corporate Advocacy Guide:  Step Up, Speak Out, Influence Climate Policy. Business CALL TO ACTION

CEO's Sign WEF "Open Letter" Calling for policy action and carbon pricing

Leading Economist Support Carbon Dividends 

Helping High-tech Titans Shape Federal Climate Policy  

GO Teams: Empowering Your Grasstops Engagement (YouTube: 26m 16s) Google Slides